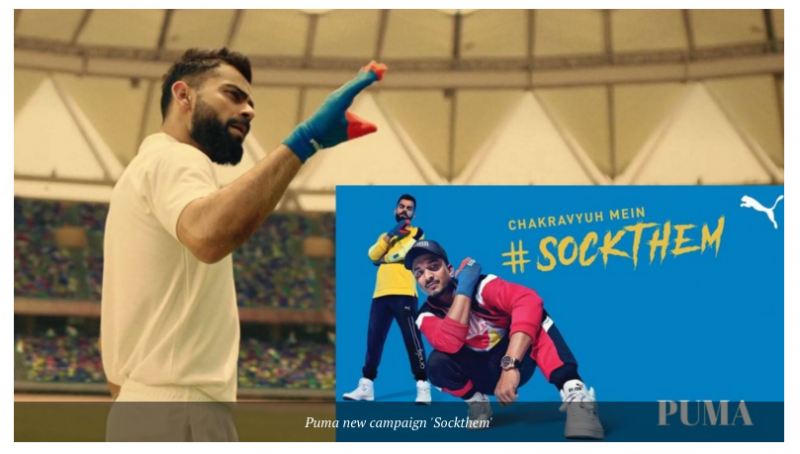 Fuelled by the ICC World Cup fever, a cross-section of brands in India have jumped on the bandwagon - with their bands - and created musical themed campaigns, from the serious to the ridiculous!
The first one that caught the eye was Puma's effort. To rally behind India, they've deployed Virat Kohli (no less than the national captain) to ambush the event with a short musical film called "Chakravyuh Mein Sock Them".
The film (conceived by Wunderman Thompson India) was inspired by a hand gesture from Kohli – when he scored a century last year – indicating that he "lets the bat do the talking". It features a pulsating soundtrack by Indian rap sensation Divine – who had previously worked with Puma on Suede Gully – with cameos from other Puma celebrity endorsers: boxer Mary Kom, female cricketer Sushma Verma, and footballers Rahul Bheke and Dheeraj Singh Moirangthem.
Diving deep into a marriage of street culture, art and music, the campaign also features emojis, GIFs and even a special edition range of socks…Puma is certainly going for the juggernaut in terms of brand visibility across social and sales riding on the popularity of Virat Kohli at the ongoing ICC World Cup to attract millennials.
Other music-driven ambush campaigns that have emerged include:
But our favourite, comes from broadcaster and national team sponsor, Star Sports, and their bonkers spoof-Raj-era dance-off. Hard to describe; great to watch!