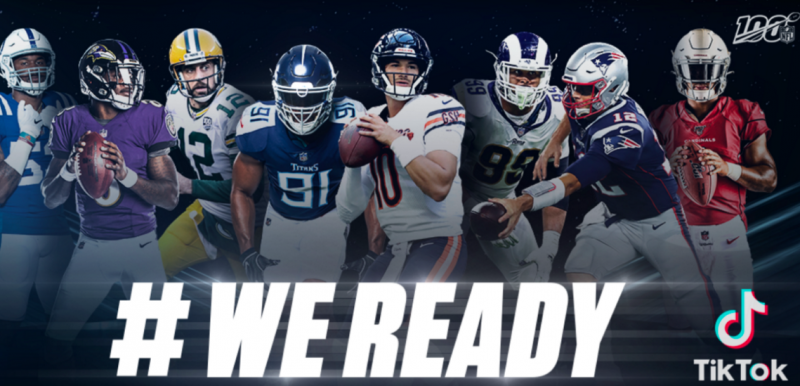 Popular short-form video platform TikTok has negotiated a ground-breaking, multi-year partnership with the guardians of American Football, the NFL.
Under the deal, the NFL is launching its official TikTok account, delivering content to fans, particularly Gen Z-ers, across the platform's global markets. NFL content will include uniquely packaged highlights, sideline moments, and behind-the-scenes footage.
Additionally, the partners will collaborate on a series of NFL-themed hashtag challenges, engaging members of the TikTok community to express their passion for their favourite NFL clubs and players on the platform. Of course this will also give partner brands opportunities to create NFL-themed marketing campaigns on social platform.
"We're thrilled to partner with a powerhouse in the sports industry like the NFL to bring new life and a fresh perspective to the sports entertainment experience," said Mayan Scharf, Global Partnerships, TikTok. "TikTok is a destination where fans can feel like they are a part of the team and we look forward to showcasing content from the NFL that is exciting, authentic and surprising to TikTok community."
The NFL has joined the likes of Wimbledon, the NBA, Bayern Munich, Liverpool FC, Inter Milan, Real Madrid and FC Barcelona on the popular platform to promote their content.