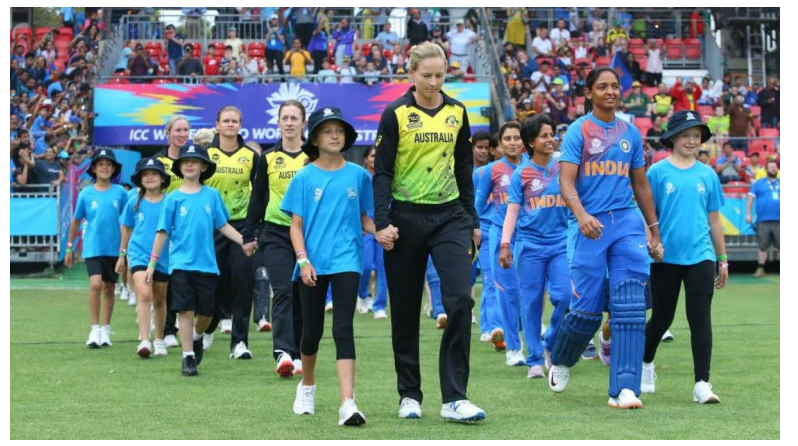 This year's Women's T20 World Cup in Australia has garnered a global unique audience of 89 million, the International Cricket Council (ICC) has revealed.
The figure marks a 131 per cent increase on the previous edition of the tournament hosted by the West Indies in 2018.
The ICC had already claimed the 2020 edition of the tournament as the most watched women's cricket event ever, clocking some 1.1 billion video views across the global governing body's digital channels.
The latest figures reveal that global viewing minutes rocketed to 113.5 million from 55.9 million in 2018, while live coverage hours increased by 62 per cent to 1,529 in 2020.
India accounted for 76 per cent of global viewing figures, while live viewing hours in host nation Australia surged a whopping 473 per cent to reach 13.45 million.
The final, which saw Australia beat India by 85 runs in front of 86,174 fans at Melbourne Cricket Ground (MCG), was watched by 53 million viewers globally. The average audience of 1.2 million in Australia made it the most watched women's cricket match in the country's history.
Elsewhere, South Africa saw a 40 per cent increase in live viewing hours to 647,000. There was an eight per cent drop in the UK as a result of the time difference to Australia, but the average audience of 259,000 that tuned in for England's opening match against South Africa was the highest ever recorded in the country for an ICC women's event group stage game.
As well as being the most watched women's cricket tournament ever, the ICC claims the competition was also one of the most watched women's sporting events in history.
"We are delighted with these outstanding global viewership numbers that demonstrate the power of women's cricket to attract huge audiences across the globe," said ICC chief executive Manu Sawhney. "It reinforces our belief that there is a significant opportunity around the women's game and collectively we must promote it further so more fans can enjoy it, more kids are inspired by it and sponsors and broadcasters want to be a part of it."