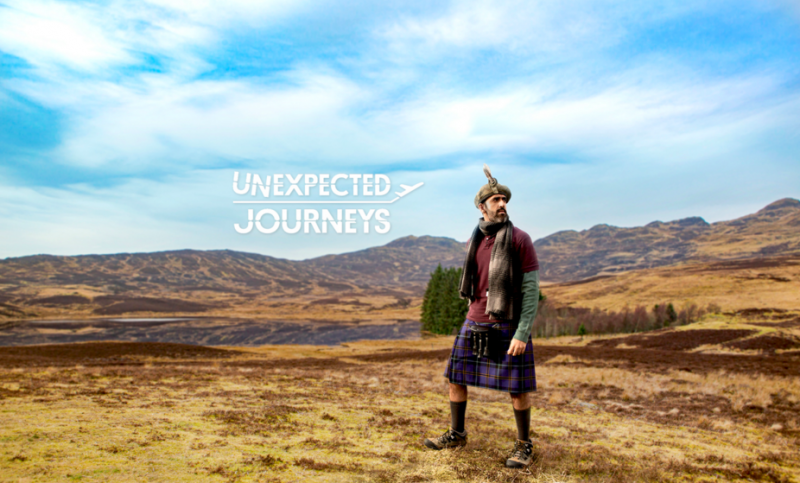 Singapore Tourism Board (STB) has collaborated with Singapore Airlines (SIA) on "Unexpected Journeys", an online branded content series created by TBWA Singapore, the brands' creative agency.
The three-part travel series by STB and SIA is fronted by local comedian Rishi Budhrani who visits three towns bearing the unusual names Dull, Boring and Bland – in the UK, Australia and the US respectively – to mingle with locals and experience what each town offers.
Budhrani then invites and hosts individuals from these towns to travel to Singapore. The visitors experience a slice of Singapore that shows them the city-state is more than "just a clean and pretty city full of crazy rich Asians".
Lynette Pang, assistant chief executive, marketing group, STB said the "Unexpected Journeys" campaign continues its partnership with SIA to tell the Singapore Story to global audiences in a refreshing and light-hearted manner. She added that working with Budhrani casts the limelight on Singapore's lesser-known talents, businesses and authentic local experiences.
"Through the campaign's bold and creative format, we invite viewers to take a sneak preview into the unexpected aspects of Singapore life through a series of three short and fun films," she said.
The campaign launched globally – including the key markets of US, UK, Australia and New Zealand – will run for three months across YouTube and Facebook.
According to ASN data, STB is the 4th largest Tourism sponsor of Asian platforms (~US$6.3m, 4.3% share, since Q416), investing in a well-diversified Sponsorship portfolio of both sport and non-sport. In recent years, the main non-sport strategy for the tourism board has been to invest in grants for content creators, including partnering local OTT platform Viddsee on five short films for the "Culture Shaper" series earlier this year.
It also continues to back major Sports events – like the recently completed Singapore Formula 1 Grand Prix, and the International Champions Cup (football) – all designed to maintain its successful visitor levels which increased 6.2% year on year in 2018. These premium events – coupled with the "Unexpected" tone of this latest initiative – will all help to adjust perceptions about the island state.