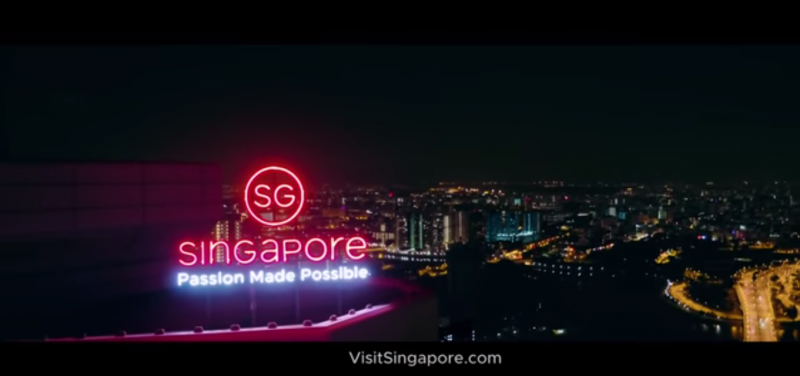 The Singapore Tourism Board is investing in 'Fast Forward', a US$723k fund to encourage creatives in the island to make local content for a global audience.
The fund by STB aims to provide support to filmmakers, vloggers, media companies and creative agencies to create films, videos and animations that creatively feature Singapore and bring to life its latest tagline 'Passion Made Possible'.
"Singapore has a passionate community of content creators and storytellers who are already producing inspiring content and telling a great Singapore story," said Terrence Voon, director for digital and content at STB.
"As part of our marketing strategy, we want to support home-grown talent and showcase content about our people, spirit and attitude in an authentic way. Through Fast Forward, we hope to turn more of such story ideas and concepts into reality, and bring their work to a global stage."
Proposals will be evaluated by a judging panel consisting of Terrence Voon, Yuni Hadi, executive director at the Singapore International Film Festival, Benjamin Lee, head of digital and social content strategy at Tribal Worldwide, and Wee Li Lin, director at Bobbing Buoy Films.
According to the ASN Index, STB is the 7th largest government tourism agency in the Asia region to invest in Sponsorship (~US$5.9m, last 3 years to date), mainly in the form of grants. While the city-state's tourism board spends have been well diversified across various platforms – namely in sport and annual events – it has scaled back its celebrity ambassadors and, ironically, more native branded content sponsorship in recent years, resulting in a spate of withdrawals such as:
Local celebrity endorsement deals with singers Nathan Hartono, Stephanie Sun and football legend Fandi Ahmad (Aug '18).
Masterchef Asia (Sept '16)
TripAdvisor's Live Like A Local campaign (Jul' 17)
CNN's On The Road Singapore (Mar '16)
But STB is progressive, with continued support of flagship events – like the recently completed Singapore Formula 1 Grand Prix and the imminent WTA Finals – all designed to maintain its successful visitor levels which increased 6% year on year in calendar year 2017. A content push on the back of this fund will enable island state to export its stories to the rest of the world.