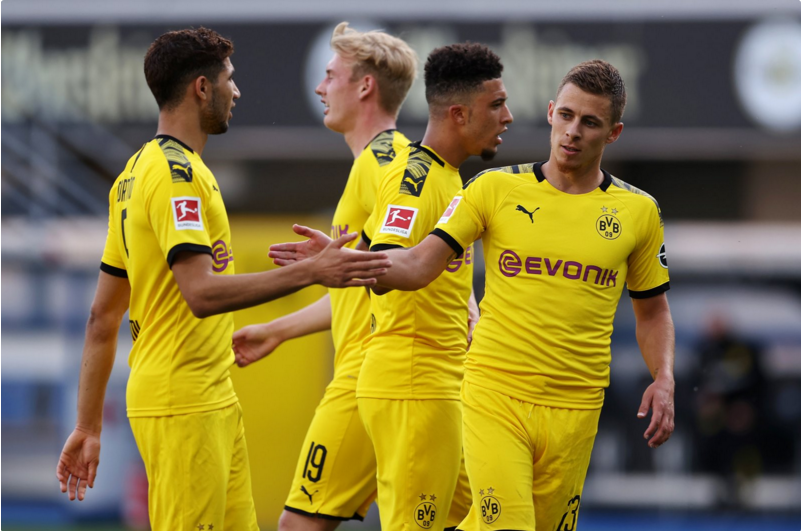 With COVID-19 putting the brakes on pre-season global tours, Borussia Dortmund are going big on engaging their fans in Asia on a digital-first approach this summer.
The efforts include launching an official store on popular Alibaba-owned ecommerce platform Tmall, following the lead of major football clubs such as Bayern Munich, Liverpool, Real Madrid and Manchester United.
Carsten Cramer, chief marketing officer at Borussia Dortmund, said, "We are determined that despite not being able to tour China physically, we will continue our full support to the country and be even more creative, and this approach will allow us new ways to connect with our dedicated and passionate fans.
"We are 100 per cent committed to return to China as soon as the situation allows, and we're very much looking forward to continuing to build upon a loyal and ever growing fanbase until then."
Dortmund announced in June that they would be replacing their scheduled pre-season tour of China and Southeast Asia with a virtual tour of online events running throughout August.
Dortmund will announce their launch on the platform during the official Tmall Fans Day, with offline activities such as pop-up stores showcasing memorabilia and the team's 2020/21 playing kit on display at the club's flagship store in Shanghai.
Other key aspects of the campaign include influencer activations and an exclusive Tmall livestream, alongside a fan party led by Wuerenbacher, Dortmund's official beer partner in China, which will include a live feed from a team training session in Germany.
The 30-day BVB Virtual Asia Tour will see a club-branded bus drive around Shanghai, surprising fans by picking them up from home and driving them to work. The initiative will also consist of other online sessions between players and fans, live streams from training sessions and friendly games, and offline events.