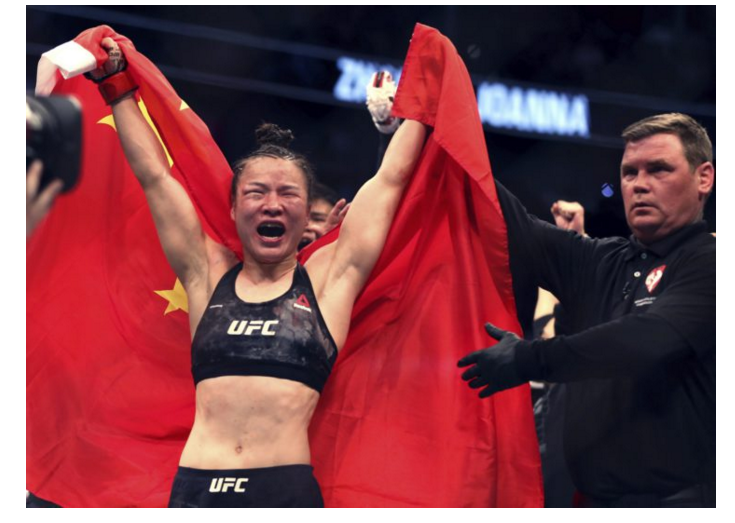 The Ultimate Fighting Championship (UFC) is the first international sporting property to have an official account on Bilibili, the Chinese video-sharing platform.
Since UFC's account launch in January, it has garnerned 68,000 followers and recorded over 4.1 million video views. Unsurprisingly, the most-watched piece of content to date was Chinese fighter Zhang Weili's win over Joanna Jedrzejczyk in March, which achieved 522,000 views.
Described as the 'next generation YouTube in China', Bilibili claims 72 per cent of its audience are Generation Zers. The platform specialises in animation, comics and games, allowing users to submit and view content, as well as add comments.
Bilibili, which has the likes of Tencent, Alibaba and Sony among its investors, is the sixth Chinese social media platform the UFC has joined. The Las Vegas-based organisation is also present on Weibo, WeChat, Douyin, Toutiao and Qutoutiao, with over 7.8 million followers across all platforms.
Kevin Chang, the UFC's senior vice president for the Asia Pacific region, said, "We pay close attention to social media trends in China, and a key focus has been on creating locally relevant content and tailoring for the specific needs of each.
"It's not a one size fits all, so what we post on Weibo, may not be the same as what we post on Douyin, or what we stream on PPTV, or what we broadcast on TV. The Bilibili launch reflects our continued dedication to China, as we're always willing to adapt to new platforms in order to bring new formats of entertaining content to our fans."
The National Basketball Association's (NBA) Houston Rockets partnered with Bilibili in October 2018 but the UFC is the first major sports property to launch on the platform.
China has become an increasingly crucial market for the UFC in recent years. It even opened a US$13m, 93,000 square-foot Performance Institute in Shanghai which also serves as its regional headquarters in Asia last year.