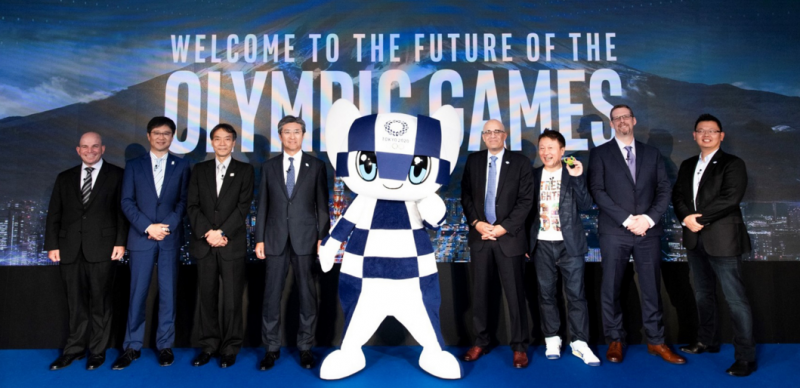 Intel has revealed a raft of technology partnerships ahead of Tokyo 2020, including plans to run an independent esports tournament before the Summer Olympics.
Collaborating with the International Olympic Committee (IOC) and the Tokyo 2020 Organising Committee, the American tech giant is launching its own Intel World Open esports tournament, featuring Street Fighter V and Rocket League.
The qualifiers rostered for both popular games will begin early next year and feature a prize pot of US$500k. A series of online qualifiers are taking place early in 2020, before a live qualifier event in Katowice, Poland, in June determines the teams that will compete in Tokyo. The finals will be staged at Tokyo's Zepp DiverCity between July 22 to 24, 2020.
This isn't their first collaboration: Intel and IOC ran the Intel Extreme Masters (IEM) in Pyeongchang, ahead of the last Winter Olympics there.
Intel's push for esports comes at a time when there has been an ongoing debate whether it should be part of the Olympic movement, with the IOC being apprehensive amid concerns about violence in some games.
The technology giant's other major projects for the upcoming Summer Olympics include artificial intelligence-driven 3D tracking to enhance broadcasts of events and a facial recognition system for athletes, staff and media to access venues and accommodation during the Games.
Rick Echevarria, general manager of Intel's Olympics Program, said: "Intel is focused on delivering world-class technology integrations at the Tokyo 2020 Olympic Games to improve the experience for athletes, attendees, viewers and Games staff while also demonstrating how technology can transform businesses.
"We are excited to make the first of a series of announcements about our role in the Tokyo 2020 Olympic Games. The Winter Games in Pyeongchang represented our first collaboration with the IOC and we look forward to extending and deepening that relationship in the years ahead."