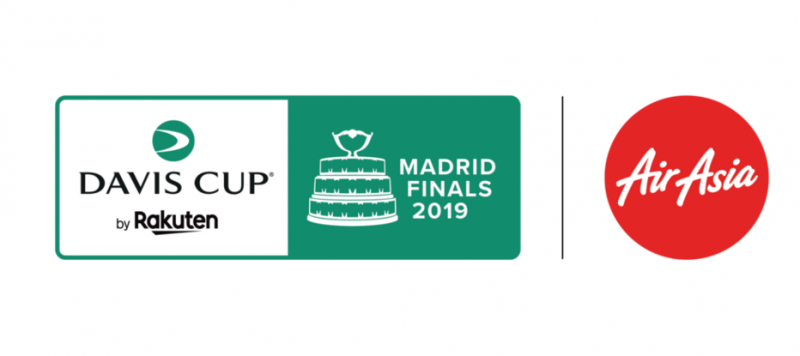 AirAsia will partner the revamped Davis Cup finals (renamed Rakuten Madrid Finals) for the next two years as the Malaysian carrier eyes more global sporting properties for its Sponsorship portfolio.
Tony Fernandes, chief executive of the AirAsia Group, hopes its partnership will strengthen ties between Southeast Asia and Tennis, "The new-format Davis Cup adds a new dimension to the sport, inspiring and pushing boundaries for players, their countries and the millions of tennis fans around the world.
"Sharing and supporting our guests' passions has always been key to our success as a brand, and why we couldn't be more excited to be involved in this year's Davis Cup by Rakuten Finals. We look forward to bringing our brand and region to life in Madrid later this year and hope that one day soon, we'll see the Davis Cup Finals hosted right here in Southeast Asia."
According to ASN data, AirAsia is the 3rd largest investor for its category across the Asian sponsorship market since Q117 (12.1% share, ~US$36.9m). However, with rising fuel costs, increasing aircraft maintenance costs and a soft Malaysian Ringgit has impacted the company's bottom line. This has resulted in a quiet first half of the year in Sponsorship with quarterly spends for Q119 (~US$1.5m) and Q219 (~US$2.7m) below the company's tracked average (US$3.4m quarterly), reflected by a spate of withdrawals in Southeast Asia such as:
Asia Comic Con (June '19)
Borneo Jazz Festival, FIVB Volleyball National League and Asia Rugby Championship (May '19)
Borneo International Marathon (Apr' 19)
Bangkok United FC (Annual, Jan' 19)
However, our data forecasts a peak of over US$7.2m in Q319 for AirAsia as the world's leading budget carrier eyes more global partnerships to add to its deals with the Rakuten Madrid Finals, the World Surf League (WSL) and the Ultimate Fighting Championship (UFC).
The revamped Davis Cup takes on a new format from this season, which sees the action move to Madrid for a week between 18th and 24th November, instead of running over an entire year.  This deal was brokered by Kosmos Tennis, the event's management agency owned by Spanish football star Gerard Pique .