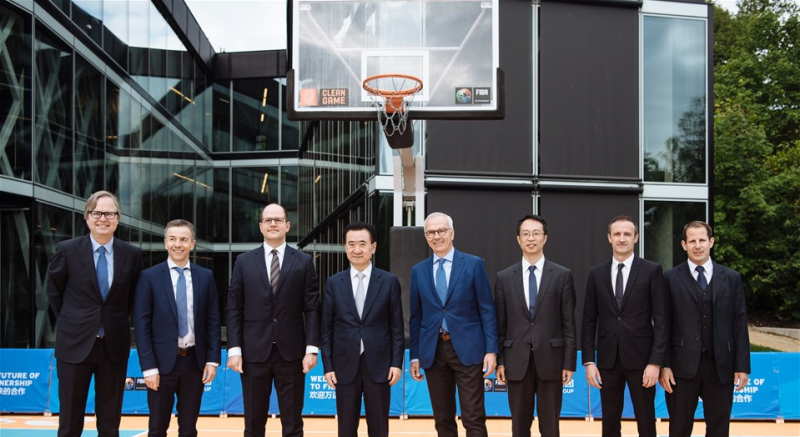 Buoyed by basketball fever in China, Wanda Group has recently extended its partnership with The International Basketball Federation (FIBA) until 2031.
As a global partner, the Chinese conglomerate founded by Wang Jianlin, will have worldwide marketing rights to the next three cycles of the FIBA Basketball World Cup and World Cup qualifiers, the Women's Basketball World Cup, the FIBA Continental Cups and FIBA Youth World Cup. The deal also grants Wanda exclusive marketing rights across a range of categories including entertainment, real estate development, shopping malls, hotels, travel agencies, movie theatres, film studios and theme parks.
It will also see FIBA and Wanda escalating their efforts to promote the development of basketball worldwide and bringing more international club competitions to China. They will also continue to grow the sport across China through initiatives such as the Little Champions initiative.
FIBA secretary general Andreas Zagklis, said, "This 12-year extension confirms that Wanda and FIBA together think long-term and share the same vision. With this agreement, Wanda becomes one of the longest partners of FIBA in its 90 years of history."
Wang Jianlin, Wanda Group chairman, added, "This strategic partnership between the Wanda Group and Fiba will greatly promote the development of basketball globally.It will also bring more top international basketball competitions to China and strengthen basketball's position as the number one team sport in the country and contribute greatly to its development."
Meanwhile, FIBA has also revealed revenues of US$98.7m for 2018, although its investment in competitions saw the international governing body record a net loss of US$5.32m for the year.
According to ASN data, Wanda Group is ranked third (~US$50.1m, 8.3%) for the conglomerate category across the Asian sponsorship market since Q416, however, we have seen spends nosedive from a peak of US$27.7m in Q218 to a mere US$755k since then, mainly due to the Chinese government's crackdown on its global investments. A recent trend from the group has been spending heavily in national sporting projects, including a US$297m investment in improving local football infrastructure.