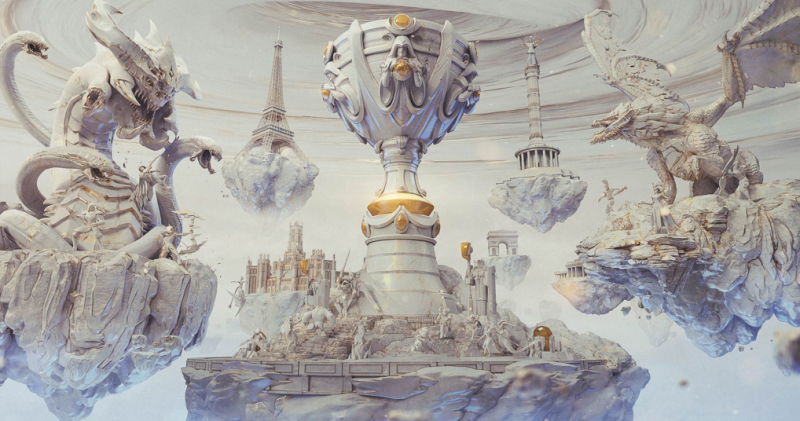 Chinese smartphone giant Oppo has jumped on the esports wave, landing a multi-year deal with Riot Games.
With this landmark partnership, Oppo has become the exclusive official global smartphone partner for the League of Legends World Championship, as well as the Mid-Season Invitational and All-Star Event. The deal begins with the 2019 World Championship, which opened in Paris last week, and will continue through to 2024.
Besides player awards and branded content coverage, the company is also activating consumer promotions, including giving away all-access trips to all three events.
Oppo Vice President and President of Global Marketing Brian Shen said, "As a consumer-centered brand, Oppo always seeks the right way to communicate with young people, our target audience. This is a great move for Riot and Oppo; the partnership will allow us to continue to strengthen our bond with the young as we join them in celebrating the victory of each game."
Besides backing major international sporting properties such as FC Barcelona, Wimbledon and the International Cricket Council (ICC), Oppo is the 2nd largest spender (28.1%, ~US$475.6m) in both sport and non-sport sponsorship investment across Asia for the Telco: Handset category since Q117. The bulk of its spends are focused in its two biggest markets: China (72.2%) and India (26%), including blockbuster deals in the branded content (TV) platform for the past year:
Hunan TV's The Inn ( slightly over US$60.4m, Oct '18)

Hunan TV's Crime Scene (US$23m, Oct '18 )

Viacom18's Bigg Boss Season 10 Onwards (US$4.2m, Oct'18)
Interest and investment in gaming and esports have been growing rapidly in recent years, with many brands— including non-endemic ones— keen to claim a share of an industry emerging into the mainstream, thanks to Generation Z-ers. The likes of Mastercard, State Farm and Louis Vuitton are currently collaborating with Riot Games' League of Legends (LoL) to engage this generation of consumers.
A recent survey of senior APAC marketers by the World Federation of Advertisers found that a third (32%) of respondents have already invested in video gaming or esports in the last 12 months, but more than three quarters (78%) expect to invest in the near future.
Market research company Newzoo predicts global e-sports revenues to hit US$1.1b this year, an increase of 26.7% year-over-year. North America will account for US$409.1m of that sum, and China will represent US$210.3m.
Newzoo also revealed that in the coming year, US$897.2m of global esports revenue (82% of the market) will come from brand investments such as media rights, advertising, and sponsorships.
Sponsorships alone are the highest-grossing revenue stream for esports and are forecasted to bring in US$456.7m in 2019; merchandise and tickets are expected to exceed the revenue of publisher fees for the first time.