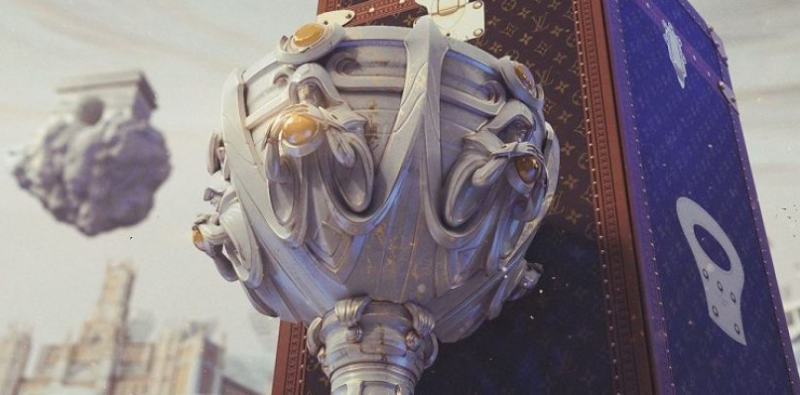 Esports fever continues to sweep the world, and now the hugely successful League of Legends (LoL) World Championship has attracted an unexpected but very well known brand partner.
Riot Games has partnered with Luxury fashion giant Louis Vuitton (LV) – a very non-endemic sponsor (i.e. one that does not come from a gaming-related company) – who is banking on the popularity of esports to push its brand into LoL audiences.
LV's first ever Esports deal is of a global nature and the maison has already announced some innovative integration initiatives. Firstly, the company will manufacture a bespoke luggage trunk to hold the Summoner's Cup, the trophy awarded to the winners of the tournament. The French brand has a history of creating trunks for trophies awarded at major sporting events such as the French Open, America's Cup and FIFA World Cup.
The collaboration will also extend into the game itself. Nicolas Ghesquiere, Louis Vuitton's artistic director for women's collections, will be designing a series of in-game character skins along with a clothing capsule collection. Both the skins and the trophy trunk will be revealed at some point during the month-long world championships (October-November 2019. Paris).
Naz Aletaha, head of global esports partnerships at Riot Games, said, "This is a historic partnership that speaks to the impact Riot Games and League of Legends has had on the industry over the past nine esports seasons. We welcome the LV brand to our sport and we are eager to share the entire scope of the partnership in the months ahead."
The move comes in at a time when apparel brands – namely the likes of Nike, Adidas and Li-Ning – are increasingly backing esports platforms as they aim to engage and reach millennials and Gen Z-ers.
While LV's move might seem left-field to the casual observer, but LoL has some compelling attributes:
it is touted to be the biggest PC game in the world with over 8m daily gamers
it has penetrated pop culture world for a decade creating wider enduring appeal
The French brand – like many early brand adopters right now – is looking at the long game and looking at the next generation of consumers. It has dabbled in the gaming world for inspiration before, making Lightning—the heroine from the cult video game Final Fantasy XIII— a model for a brand campaign in 2016.