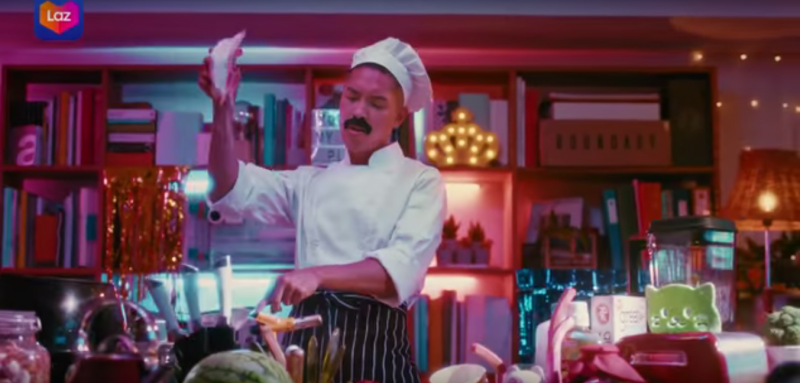 E-commerce platform Lazada has partnered with Singaporean beatboxer Dharni Ng as it continues to focus on hyperlocal marketing campaigns and brand activations.
The recent play from Lazada features Dharni Ng fronting the brand's 9.9 shopping season with a music video align with the campaign's theme "Discover Deals For Every Side of You".
The video sees Ng playing a trio of characters— beatboxer, chef and gamer— while beatboxing the sounds made by household appliances showcased in it. It has been published on the brand's social channels on Facebook, Instagram and YouTube. Besides the video, Lazada has also engaged 98.7FM radio DJs to beatbox sounds of common home appliances on-air and invited listeners to guess the items. Listeners who guessed correctly were also rewarded with Lazada vouchers.
The brand has also engaged Singaporean influencer Xiaxue and actors Patricia Mok, Wang Weiliang and Constance Lau for its live-streaming activities on its platform. Speaking to local media, Lazada's spokesperson said, "Our aim is to emphasise that Lazada is a brand for Singaporeans, by celebrating local heroes and brands they can identify with."
This has been consistent with Lazada's content game as it had previously collaborated with local influencers such as tattoo artist Victoria Woon, content creator Preetipls, racer Claire Jedrek, wake surfer-Muay Thai fighter Caxsandra Tan, musician Riley Tang and ballerina Alison Carroll on Instagram for the brand's revamped identity.
Its 9.9 activation was also a distinct contrast from its rival Shopee, which generated hype from its collaboration with Portuguese football star Cristiano Ronaldo.