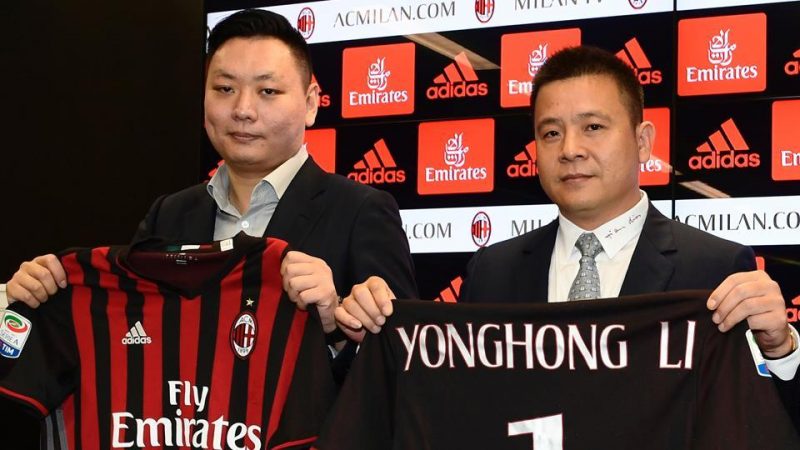 The owner of AC Milan Yonghong Li could see his investment in the club recalled by the Chinese government as part of its crackdown on foreign spending.
The Chinese tycoon purchased the club along with Sino-Europe Sports earlier this year, but his partners backed out and he completed the US$873.7m purchase thanks to a loan from U.S. hedge fund Elliott Management. It has also been claimed that the Chinese government is seeking around US$236m from the funds Huarong and Haixia, which financed the deal.
The Communist Party will hold its congress on October 18, where it's expected that new restrictions on foreign investment will be announced. However, the rules are unlikely to affect AC Milan's crosstown rival Inter, which is under the majority ownership of Suning Group.
Li is looking for new investors to share the financial burden, but Milan needs to repay US$298.7m by next October, with US$212.5m of that carrying an interest rate of 11.5%. If that debt isn't repaid, all or part of the club will transfer to the hedge fund.