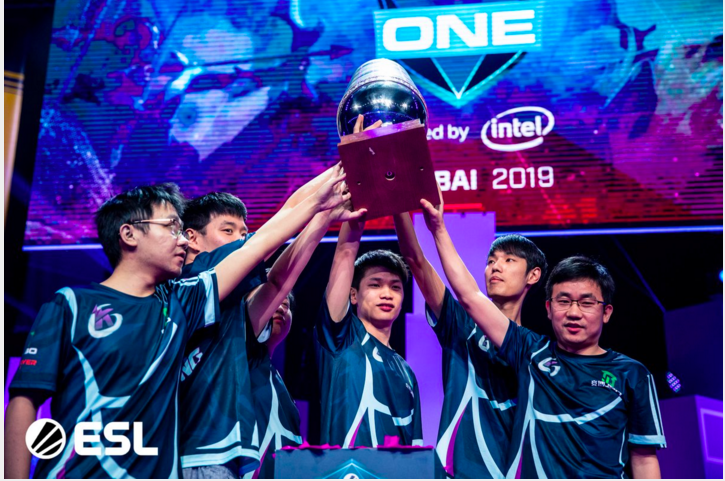 Swedish eSports firm Modern Times Group (MTG) is expanding into China through an investment from Tencent-backed Chinese live-streaming platform Huya.
The deal involves Huya acquiring a US$30m minority stake in ESL, MTG's eSports subsidiary. It forms the backbone of MTG's wider plans to expand into China and will see the two parties host and build local competitive gaming competitions that will be worked into ESL's global tournament calendar.
As part of the transaction, which values ESL at US$425m, the e-Sports firm will issue new shares at a value of US$22m to facilitate further expansion. MTG will retain majority ownership of ESL upon completion of the transaction, which is expected to take place during the last quarter of this year.
"We are excited to announce this term sheet for an important strategic partnership which provides us with a strong partner in Huya to pave the way for a successful ESL expansion into the thriving Chinese eSports and gaming market in due time," said MTG president and chief executive Jorgen Madsen Lindemann.
ESL has been ramping up its global expansion efforts, particularly in Asia, recently. At the end of 2018, the company secured a US$100m extension of its partnership with technology giant Intel with a specific focus on bringing new eSports tournaments to Asia.
Huya had previously been a media partner for ESL, streaming events to a Chinese audience, and the collaboration would facilitate expansion in the vast China eSports market—tipped to generate revenues of US$210m—surpassing Western Europe as the second-largest eSports region in terms of revenue.
"We are pleased to establish a close partnership with ESL, which demonstrates Huya's further penetration into the global eSports sector," said Huya chief executive Rongjie Dong. "Together with ESL, we are thrilled to bring more world-class global eSports content to Chinese gaming enthusiasts."