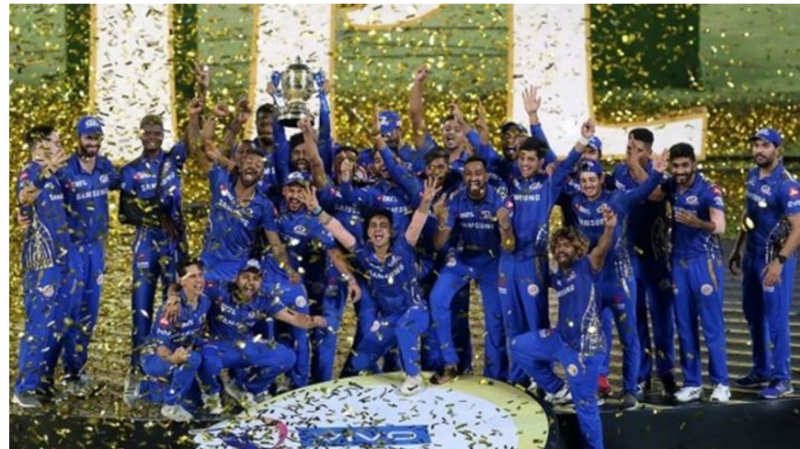 The total value of the Indian Premier League (IPL) has increased by 13.5 per cent from US$5.9 billion to US$6.8 billion in 2019, according to a report from consultancy firm Duff & Phelps.
The figure from the consulting firm represents the entire IPL ecosystem, including broadcasters, advertisers, sponsors, affiliates and viewers. The Twenty20 cricket competition's value has been fuelled by a raft of lucrative deals across the industry. In 2017, Star TV paid US$2.55 billion to secure TV and digital broadcast rights until 2022. The extensive TV coverage helped bring in US$281m this year.
The report details strong performance from the IPL on the commercial front, with over 100 team sponsorships recorded in 2019 across a diverse range of brands. The report notes most companies chose to partner with the league's teams (rather than the league itself or other platforms such as the broadcast) after seeing the brand value it added as they enagaged with the masses.
Chinese smartphone giant Vivo has seen its market share in India grow to nearly 15 per cent since becoming title sponsor of the competition. The brand bid US$300m in 2018 to secure the deal until end of the 2022, over 4.5x more than the previous sponsorship figure.
Unsurprisingly, the two most successful teams in the league have taken the top two spots: The Mumbai Indians brand is at US$114m, up almost 8.5 per cent on 2018, making them the most valuable team in the league. They were followed by the Chennai Super Kings, whose brand value soared 13.1 per cent to US$103m, according to the report. Meanwhile, Shah Rukh Khan-owned Kolkata Knight Riders suffered the biggest drop in value, shrinking by 8.3 per cent to US$87m, but still placed third.
Varun Gupta, Asia Pacific leader for valuation advisory services and India country leader, Duff & Phelps, said, "Our IPL brand values report reflects the evolution of the modern cricket business paradigm. As we move into the second decade of IPL, the league has transitioned from being a startup to being a more mature, stable and profitable business.
"However, for growth trajectories to maintain their momentum, all teams need to focus on their on-field performance while continuing to broaden their footprint, forge relationships and generate revenue opportunities in growth markets."