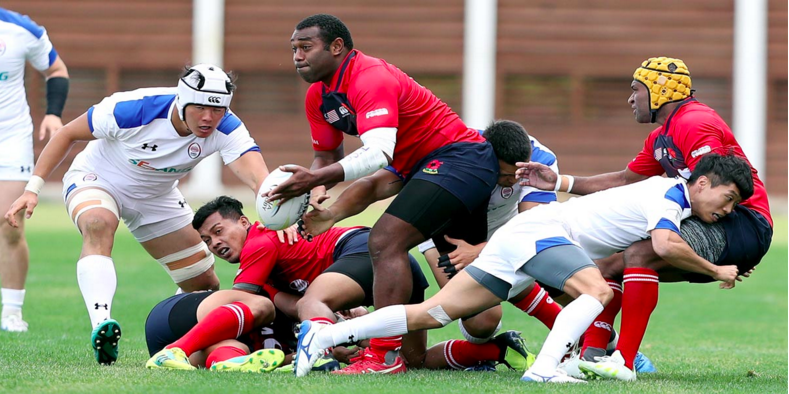 Sponsorship for niche sports has always been tough in Southeast Asia, however, Malaysia Rugby (MR), remain hopeful of sealing deals once the pandemic eases.
MR honorary secretary Amrul Hazarin Hamidon disclosed that they had been in talks with several parties interested in backing the national sport's body earlier this year which have since been postponed due to COVID-19.
While MR's resources remain stable at this point, nevertheless, their resources are being affected by fixed expenses.
"We have yet to finalise our sponsorship deals this year. We were actually in talks with potential sponsors when the COVID-19 pandemic became serious," said Amrul.
"Hopefully, we will be able to work out something with them (potential sponsors) once the Covid-19 situation eases. We still have ongoing sponsorship deals with UEM, Bank Islam and Al Ikhsan.
"But it is not easy for us as we still have fixed expenses, which we have to come up with every month such as office rental and staff wages.
"The Olympic Council of Malaysia (OCM) recently gave us RM10,000 (US$2300) in assistance. We are grateful, and it does help lessen the burden we face, but it is not enough to cover our expenses for a month.
"We have five staff (for management and administrative duties) at our office and another seven staff under our National Rugby Development Programme (NRDP)."
OCM recently approved grants amounting to RM265k (US$61k) for 30 national sports associations to help cope with their financial expenses during this challenging period.
Sponsorship investment in Malaysian rugby has grown by 46% from the previous high of US$208k in Q119 of US$300k in Q120, thanks to the improved regional performances by the national sevens and 15s teams in recent years.
The national sevens squad won the SEA Games gold for the first time at the 2017 Kuala Lumpur edition while the national 15s were promoted to the top tier of the Asia Rugby Championship for the first time in the same year.