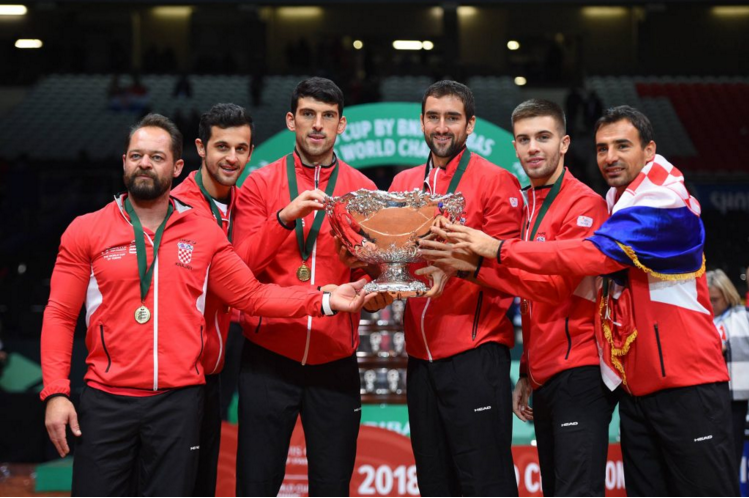 Japanese e-commerce giant Rakuten has inked a multi-year deal with the International Tennis Federation (ITF) to become the global presenting partner of the revamped Davis Cup.
Rakuten, Inc. and Kosmos Tennis have announced a multi-year agreement with the International Tennis Federation (ITF) for Rakuten to become the Global Innovation and Entertainment Partner and Global Presenting Partner for Davis Cup in 2019 and 2020.
Under the terms of the agreement, the competition will be renamed Davis Cup by Rakuten. The partnership agreement links Davis Cup and Rakuten until 2020, with the option of a further two-year extension. Rakuten will have high visibility in the Finals and Qualifiers.
With over 1.2 billion members worldwide, Rakuten will leverage its experience and expertise in e-commerce and membership loyalty programmes to bring global innovation to the Davis Cup through digital and offline activations aimed at enhancing the complete fan experience. Future plans include opening up new avenues of online communications and content-sharing for supporters, including use of the Rakuten Viber global messaging platform and creating new programmes that will engage and reward fans both in-venue and globally.
Rakuten is globally recognised for its partnerships with sporting icons such as FC Barcelona, the Golden State Warriors and the National Basketball Association, and its ownership of J.League professional soccer team Vissel Kobe and Nippon Professional Baseball team Tohoku Rakuten Golden Eagles. The company also serves as the title sponsor of the ATP Rakuten Japan Open since 2009 and contributes to sports worldwide as part of its mission of empowering people and communities.