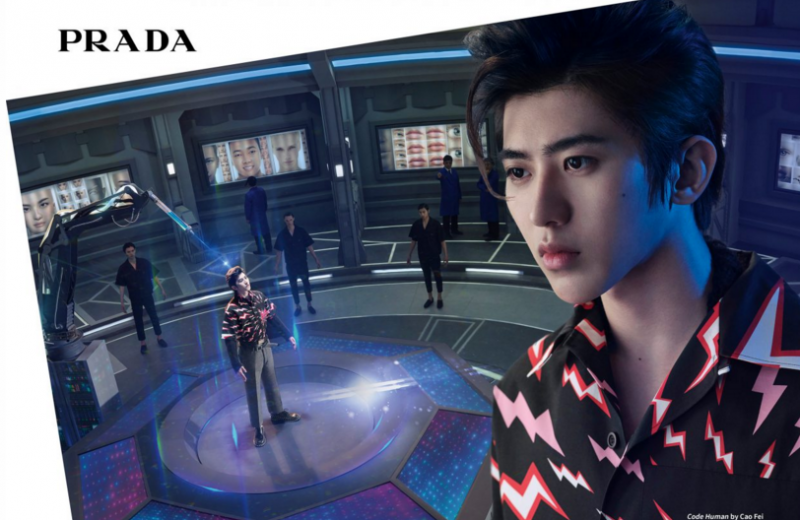 Italian luxury brand Prada has finally scored a landmark deal with a young Chinese male idol as it bids to refresh its image and reignite growth in China.
Late last week, Prada's official Weibo account named Chinese singer and actor Cai Xukun, who was born in 1998, to be its Chinese brand ambassador. The announcement was made ahead of the brand's Men's Spring 2020 fashion show in Shanghai on June 6, which, for the first time, will be held outside of Milan, the brand's homeland. The luxury label has been on a downward spiral in recent years, its operating profit declined by 10% to US$366m in 2018, largely attributed to a slowdown by Chinese consumers, particularly tourism spend in Macau and Hong Kong, and are taking measures to revive fortunes there.
According to Jing Daily x R3 celebrity popularity rankings, Cai was the most popular Chinese celebrity on social media in March and April. He rose to fame by participating in Idol Producer, a popular reality talent show in 2017. The twenty-year-old star is now a member of Nine Percent, a boyband and also performs as a solo artist on many occasions. He is also the Chinese ambassador of the NBA League, for which he received some backlash from netizens who saw a massive disconnect between him and the world's most popular basketball property.
Despite this controversy, he still remains one of the most popular young celebrities in China. Currently, Prada's branded content film with Cai Xukun, shot by Chinese artist Cai Fei, has already garnered about 412k views, 56k likes and 49k comments, surpassing the brand's other posts. Online reactions to the partnership are mostly positive for the moment, with lots of users showing excitement about it and praising Prada's choice, however, it remains to be seen if it will revive Prada's flagging fortunes in an intense Chinese market.