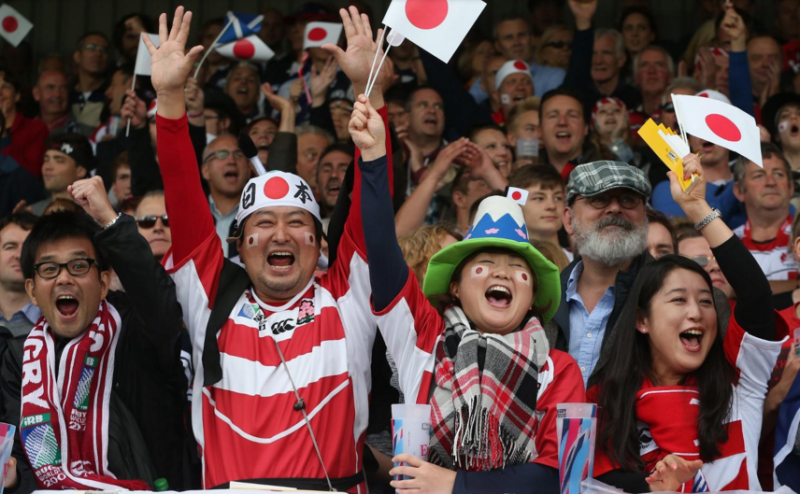 Rugby fans from Japan and Australia are the most enthusiastic in APAC, according to a new study from Near, a location-based customer profiling company.
To gauge Rugby World Cup fever, Near collected mobile devices IDs from 60,000 rugby fans at stadiums in ten cities across six countries (Japan, Hong Kong, Singapore, Australia, New Zealand and the USA) in 2018, covering 12 tournament /matches, with location data analysis performed over a four-month period, including a week before and after Rugby Sevens tournaments, International Test Matches and the Super Rugby competition.
The study showed fans from Japan and Australia were seen attending all the rugby games in the study, but it also revealed that interest in the game extends beyond countries taking part in the upcoming Rugby World Cup.
Fans from the USA, UK and Indonesia were seen at all games but one, while fans from New Zealand and Hong Kong were seen at nine games and fans from the Philippines at seven.
According to World Rugby, there are over 25 million rugby fans in India – and some of these were seen at the four international tests researchers assessed, all of which were played outside their nation.
Fans from South Korea, Taiwan and Hong Kong had strong presence at a Japan home game versus Georgia, while fans from Southeast Asian nations such as Thailand, Malaysia, Vietnam and Singapore were also present.
In a move that bodes well for the upcoming Rugby World Cup, Japanese fans were seen at all four international tests, even when the Brave Blossoms wasn't playing.
The study revealed a third of rugby fans also followed other sports and visited other sporting facilities, from football stadiums to badminton courts.
And among rugby tourists, the preferred fast food options included KFC and McDonald's; in Japan specifically, however, the favourite was MOS Burger.