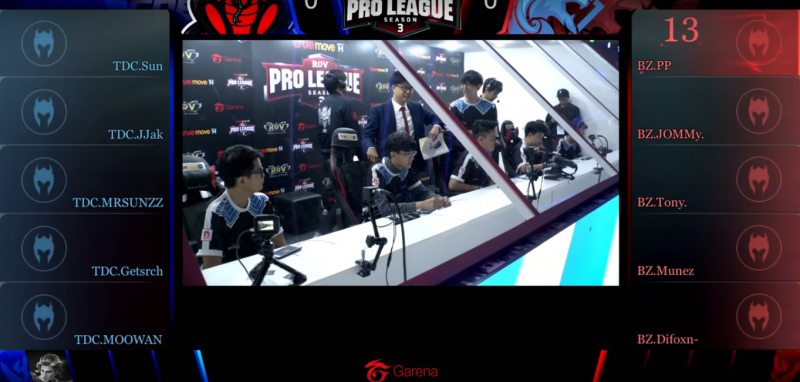 Thailand has the potential to develop into a major Southeast Asian e-sports market in Southeast Asia according to Garena Thailand, a subsidiary of the Singapore-based digital entertainment company.
"Thailand is the 19th biggest market in the world in terms of game revenue at US$667 million [20.8 billion baht], according to a NewZoo research firm study in 2018, which reflects an attractive market for e-sports," said Allen Hsu, regional head of strategic partnership and e-sports development of Garena Thailand.
In Thailand, there are a reported 18.3 million gamers, of which 67% watch video game content. "This is why the rising number of e-sport players in Thailand, as well as enhancing their capabilities to compete professionally, are crucial to push Thailand forward as a hub for e-sports competition within Southeast Asia," Hsu added.
Mobile gaming is a particularly crucial equation in the mix, as Asia is more open to it, unlike the West where esports are still dominated by PCs and consoles.
Bearing this in mind, Garena Thailand has high hopes for a mobile-based game called Arena of Valor (RoV) created by China's Tencent, which is predicted to be a major revenue driver there. RoV is also set to feature in the SEA Games 2019 e-sports competition and Garena is aiming to push for a national, professional tournament for RoV under its "Beyond e-sports" concept. It is already set to host RoV Pro League Season 4 tournament to draw attention to the game and promote it as a professional sport.
As of publication, there are 31m registered RoV accounts in Thailand, 55m views of Season 3 videos and 11m watch hours. There were 36,000 participant teams with a 20m baht(~US$638K) prize pool from its three previous tournaments too, reflecting its popularity across the nation.
According to insiders, the average income of a pro league player varies from 800,000 baht (~US$26k) to 5m (~US$159k) per year from a league salary, live streaming, sponsorship and brand endorsement opportunities.
Garena hopes the financial prospects would ensure support from parents, the government and the private sector to motivate young people to become professional e-sports players and represent Thailand in world-class RoV competitions.